We provide our clients with considered and trusted financial advice in the following areas: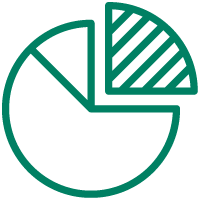 SMSF & Superannuation
We all desire to have a rich and rewarding retirement. This outcome is only achieved through a long- term plan which, in most instances, is facilitated through a superannuation strategy. We provide personally tailored strategies to achieve financial success now and into the future.
Investing
We have access to sound and current investment research which combined with our considerable experience results in trusted financial advice. We create investment strategies with particular regard for your individual risk tolerance and the preservation of your funds.
Personal Insurance
Whilst personal insurance can be a confronting subject, it is a vital part of risk management and planning for your financial security. We can assist in determining the appropriate type and level of insurance so that you and your family are protected in the event of accident, illness, disability or death. This program of insurance should be a consideration in any comprehensive financial plan.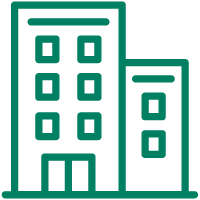 Business Succession
Is there a plan in place to protect the value created in your business? What if one of the owners retires, become disabled or dies? We have strategies and solutions to provide protection and ensure disruption to key personnel doesn't jeopardise the business.
Tax
Planning
Many financial and succession strategies have tax implications and it is important to factor these into any comprehensive plan.
Retirement Planning
Retirement planning is the cornerstone of any long- range financial plan.
Let us show you how to effectively plan for your retirement, whether it is in 20 years or 3 months.  It is never too early or late to plan.
Estate
planning
Estate planning is the process of arranging for the management or disposal of a person's estate.
Don't leave it until it's too late just because it may involve difficult conversations. You need to start the process early and ensure that it fits within a broader financial plan. The #1 priority is to ensure you and your family get to enjoy your hard-earned funds.
Cashflow management
This process ensures that the outcomes achieved from a financial plan meet the short and long-term needs of the individual or family.
Here is how we work:
Discovery meeting
During this no-obligation meeting, we will discuss what is important to you and gain clarity around your personal and financial goals.
Strategy Development
Having clarified your current position and where you want to be, we design a strategy to bridge the gap.
Personal plan development
We prepare and refine the plan to achieve desired outcomes. The resulting document is our 'Statement of Advice' (SOA). The SOA is presented, explained and your final approval is sought.
Plan Implementation
We don't leave it to you to implement the plan. We coordinate the process with you including preparation and lodgement of applications and liaison with any other advisors you may have.
Ongoing service and reviews
Your personal plan is not a 'set and forget' strategy. We will meet with you regularly and constantly monitor progress. We also have tailored ongoing service and review offerings.